Loan Term
Related Terms: Term, Terms of Loan
The
loan term of your home loan
is the number of months you will be making payments towards the mortgage. The length of your loan term depends on the type of mortgage you apply for. The term may change if you decide to refinance the loan, or if you pay more than the monthly minimum payments.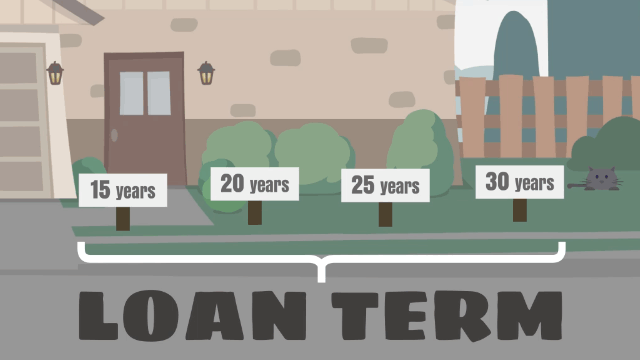 The length of terms for conventional loans depend on the lender and the type of interest rate. There are many popular fixed rate mortgages that have terms of 50, 40, 30, 15, or 10 years. When it comes to FHA loans, you are able to choose a 15 or 30 year term.

It's important to consider the loan term when deciding on the type of mortgage loan you want to enter. If you plan on selling the property or moving before the term is over, an adjustable rate mortgage is probably a good option, since you don't have to worry about rising interest rates. With fixed rate mortgages, a 15-year home loan may have considerably higher monthly payments than that with a 30-year term.

The entire loan balance may not be covered at the end of the term, because it is not set to fully amortize. This could mean that a balance or "balloon payment" is owed after all the monthly payments are made. On the other hand, you may be able to pay off the principal and interest completely before the end of the term by making larger monthly payments.
Do you know what's on your credit report?
Learn what your score means.