Conventional Loan
Related Terms: Non-guaranteed Loan
Mortgages not backed by a government agency (such as FHA) are known as
conventional loans
. Such mortgages can have either fixed or adjustable rates, and usually require a down payment of 20% or more.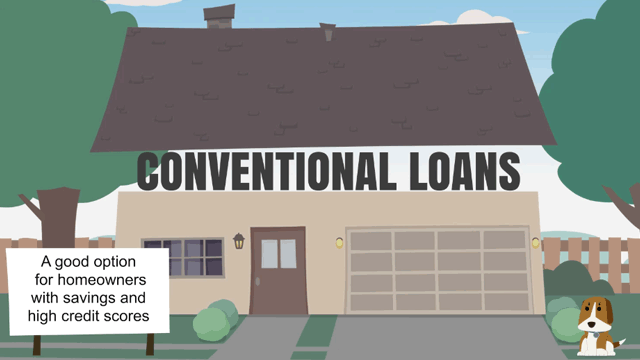 Since the loan isn't insured by the government, the lender is essentially taking on a greater risk if you as the borrower were not able to repay the loan. Because of this, home buyers with low credit scores wouldn't normally qualify for conventional loans; lenders need more assurance that the borrower won't default on the mortgage.

If you don't have a high credit score and can't afford the large down payment that comes with a conventional loan, FHA loans are a good alternative. Since the lenders are insured by a government agency, they are able to offer much lower down payments and competitive interest rates.
Do you know what's on your credit report?
Learn what your score means.