Freddie Mac
Related Terms: FHLMC, Federal Home Loan Mortgage Corporation
The Federal Home Loan Mortgage Corporation (FHLMC), conveniently named Freddie Mac, is a government sponsored entity (GSE) that buys mortgages from lending institutions in order to expand the secondary real estate market.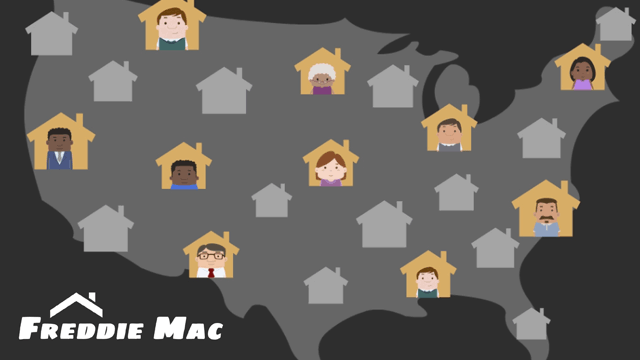 By purchasing mortgages from banks and lenders, Freddie Mac is putting more money into the market, which means there's more money available to buy homes. Once the FHLMC purchases the bulk of mortgages from lending institutions, they are held or packaged into mortgage-backed securities (MBS), then sold to public investors on the open market.

Freddie Mac was put in place by Congress in order to stimulate the real estate market and increase availability of mortgages. It is regulated by the Federal Housing Finance Agency (FHFA) for its mission, and by the U.S. Department of Housing and Urban Development.
Do you know what's on your credit report?
Learn what your score means.