Appraisal
Related Terms: Home Valuation, Assessed Value, Appraiser
When you apply for a home loan, your lender will require that an appraisal is done on the property. This process involves assessing the value of the home through an inspection and by comparing it to similar real estate in the area. Using the data gathered, the appraisal report determines how much your home is worth.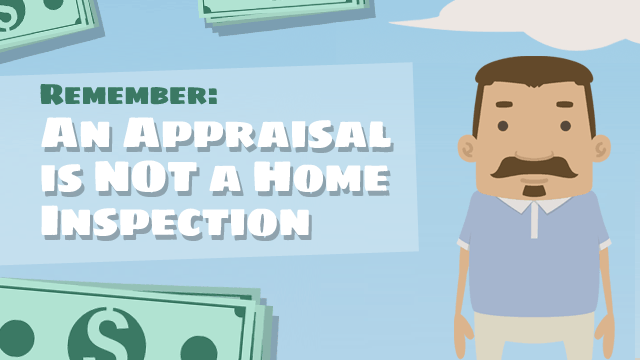 Appraisals are done by qualified, licensed professionals who are looking at the home's permanent condition; they are not evaluating anything that's not attached to the property, such as furniture. The appraisal report is based solely on the home's physical characteristics and observable condition.

Ordering an unbiased, objective appraisal on a home is a way for lenders to determine whether the amount of money requested in your mortgage application is appropriate, compared to the property's market value. This is important in case the worst happens, and you default on the mortgage. If the lender approved a loan balance for more that what the house was worth, they will likely incur a loss.

Understanding the market value of the home you're planning to buy will help you in making a decision. If the appraisal comes back higher than he purchase price, perfect. You just gained some home equity.
Do you know what's on your credit report?
Learn what your score means.