Home Inspection
Related Terms: Home Inspection Report, Home Inspector
After your offer to buy a home has been accepted, you'll want to have a home inspection done. This can give you a more comprehensive understanding of its condition. The home inspector's report is based on his/her visual evaluation and professional estimation of all accessible parts of the house.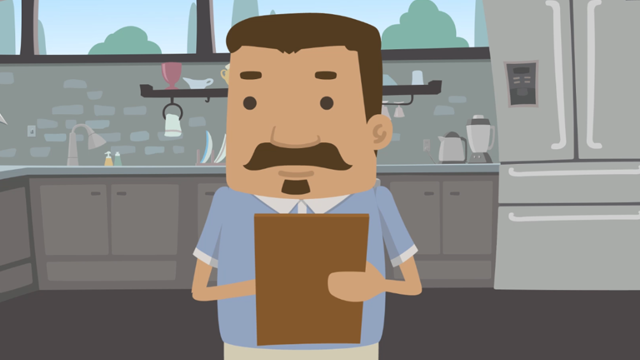 Most home inspections include:
Interior: Look at the overall condition of all interior finishes, as well as the care in everything was put together. Look for evidence of water leakage around windows, doors, and ceilings. If you detect a musty odor, this could indicate poor ventilation or the presence of mold or mildew.
Exterior: This includes items like roofs, masonry, facia boards, siding, rain gutters, downspouts, dangling wires, and other exterior materials. If the house looks like it needs to be painted soon, make note of that.
Plumbing: Make note of unusual noises and odors around fixtures and pipes. Consider having the sewer line scoped for potential cracks and obstructions.
Structure: Look for hairline cracks or more substantial damage in brick joints or poured concrete foundations. Look at the base of ceilings and walls in each room to see if there are apparent shifts in the foundation or other structural elements.
Electrical: Check for switches that don't work or are otherwise malfunctioning. Outlets should be grounded and make sure the electrical panel is updated and expandable.
Heating and air conditioning: Is the system doing it's job sufficiently. Check the age of the equipment to determine how much life might be left.
The purpose of this inspection is so that you, the buyer, understand the cost of renovations or repairs that the house may need, in addition to the cost of the mortgage itself. The inspection report gives you a list of faults with the property that you can use to negotiate a better price with the seller.
Do you know what's on your credit report?
Learn what your score means.