Cash-Out Refinance
Related Terms: Cash-out, Cashout, Cash-out Refi
Normally, a mortgage refinance is when a homeowner gets a new loan in order to take advantage of lower interest rates. A cash-out refinance, on the other hand, replaces the original loan with a larger mortgage payment in return for immediate cash.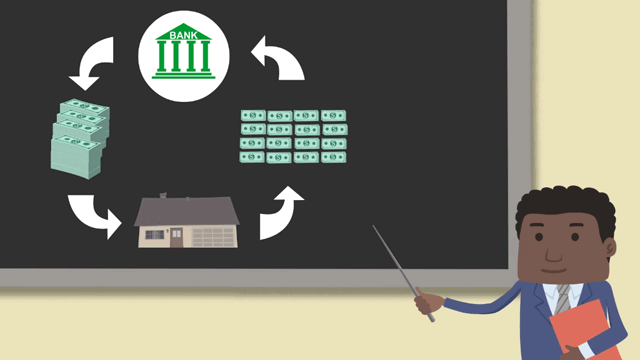 The cash-out refi happens when you agree to pay more than the original mortgage amount, in order to liquidate the equity on your home. In other words, you are using the equity you have made on the property to get cash-in-hand, and adding to the principal of the loan.
Historically, cash-out refinances have been risky. That's how many homeowners suffered during the last recession. But while some lost their homes, others were able to grow their businesses and make a fortune with the cash-out.
PROS:
Whether it's home improvement, college tuition or medical bills, you are able to access money that you have in an illiquid asset. This is especially appealing since the interest rates on a mortgage are almost always better than student loans or credit cards.
You can also take advantage of the better rates by transferring credit card debt to a mortgage, which is also considered a cash-out refi.
CONS:
Remember the pages and pages of documents you printed out when you got your home loan? Get ready to do it all over again. The cash-out refi is treated just as any other mortgage transaction, where you'll need bank statements, W-2 forms, pay stubs, and much more.
Taking out equity on your property means taking on the risk of owing more than what your home is worth, since default rates on cash-out refis are higher than other mortgages.
Do you know what's on your credit report?
Learn what your score means.