Facts About Your Credit Scores
November 11, 2021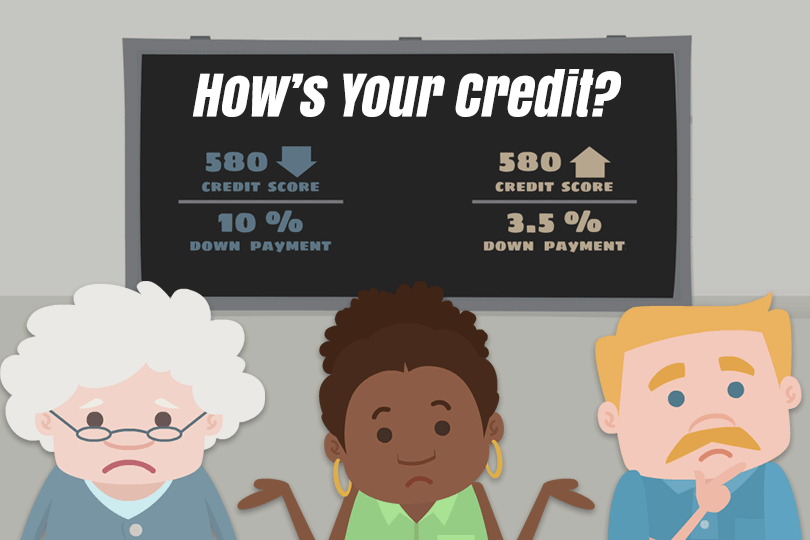 It's easy to worry about credit. If you are preparing for a large investment like a home loan, you'll want to start looking at your credit reports early and pay attention to them over the long term. While it is true that FHA home loan approval depends on a number of things--your payment history, credit card balances, and your employment--your FICO scores are an important part of the picture.
There are many credit issues--a lack of credit, also known as thin credit, is one of those. Another is low FICO scores. Have you made poor credit choices in the past? Have you had financial setbacks that you are working to overcome?
Many more current homeowners have struggled with such issues--more than you might think. Some have a sense of shame about their past credit issues but there is nothing wrong with starting over and working on your past mistakes.
Did you know that you can work on your own credit right away? You can do this by making consistent on-time payments on all financial obligations. You can also help raise your FICO scores over time by lowering your balances on your credit accounts.
The changes you are working on won't happen overnight--you'll need time to establish the pattern of good payment habits and lower credit utilization.
It does not matter whether you seek an FHA mortgage loan, FHA cash-out refinance loan, or an FHA 203(k) rehabilitation mortgage. When you want to apply for your home loan, credit scores are key. That is why it's recommended to start working on your credit a full year or more in advance. You will definitely want the time.
Here are some important facts about your FICO scores and credit report you should keep in mind when you decide to commit to buying a home.
Start working on your credit as early as possible and do not assume your credit report will be updated instantly.
Establish a payment plan using electronic or automatic payments, ACH transfers, or auto-deductions.
You may need to challenge inaccurate or outdated information in your credit report. If so, expect that process to take a long time, especially if you must file police reports or other official documentation.
Consider a subscription to a credit monitoring service--you'll want to know right away if your accounts have been compromised or if errors show up in your credit file.
You may be tempted to pay a third party for credit repair services. Keep in mind that it is not possible to erase accurate and true information from your credit report.
Errors are one thing--those should be challenged and removed. But accurate information of any kind will never be removed by a third party credit repair agency. Don't pay any third party that promises to remove accurate information from your report even if it is negative.
------------------------------
RELATED VIDEOS:
Don't Skip the Home Inspection
Bigger is Better With a Jumbo Loan
Insuring Mortgages With the FHA Funding Fee
Do you know what's on your credit report?
Learn what your score means.