FHA vs. Conventional Loans: Interest Rates and Payoff Dates
October 11, 2022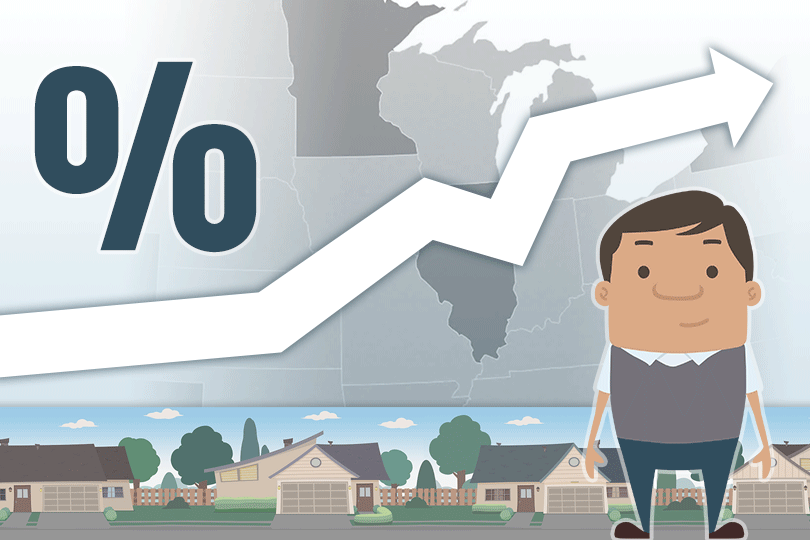 Are there major differences between FHA loans and conventional loans? Why do borrowers choose FHA mortgages over conventional loans? A participating FHA lender can offer qualified borrowers lower interest rates, early payoff of the loan without a penalty, and more.
FHA Loan Interest Rates
Interest rates
on your home loan add up over the lifetime of the FHA mortgage. The lower your mortgage rate, the more you will save over the entire term of the loan. Depending on a borrower's
FICO scores
, loan repayment history, and other financial qualifications, conventional mortgages may require the borrower to put up to 20% down on a conventional mortgage loan. Compare that to the FHA-required minimum required investment-the down payment- of 3.5% of the adjusted value of the property.
There's a big difference between paying that 20% and paying 3.5% down. The FICO score required by the FHA for that low down payment is only 580 or higher. Many borrowers discover their participating lender has higher FICO score requirements, which can be in the mid-600s or better.
You'll need to ask your participating lender what the FICO score requirements for that financial institution might be; the FHA does not require the lender to accept FICO scores in the 500 range, so it's up to the lender to decide what's acceptable as long as those standards are applied in accordance with federal law.
FHA Loans Allow Penalty-Free Early Payoff
FHA home loan rules in HUD 4000.1 were written to address borrowers who want to pay more than their monthly mortgage amount with an eye on early payoff of the mortgage.
HUD 4000.1 instructs the lender, "The Mortgagee must accept a prepayment of a Mortgage in whole or in part on any Installment Due Date without penalty to the Borrower."
Over time the government has made a variety of changes and amendments to FHA loan rules that govern pre-payments and early payoffs. Some borrowers want to make larger mortgage payments, others may feel motivated to pay off the loan early in its' entirety.
Your lender's specific procedure for doing this may vary. Borrowers making larger payments or paying off the loan in full before the full loan term may need to follow a specific course of action defined by the lender to pay off early, depending on when you applied for your loan.
The prepayment rules for borrowers applying for new home loans today? HUD 4000.1 has a section of the handbook which states, "The Mortgagee must accept a prepayment on a Mortgage closed on or after January 21, 2015, at any time and in any amount. The Mortgagee must calculate the interest as of the date the prepayment is received, not as of the next Installment Due Date."
------------------------------
RELATED VIDEOS:
Stay Informed About Your Mortgage Closing Costs
Disclosures Give Transparency to Borrowers
Putting Money Into Your Escrow Account
Do you know what's on your credit report?
Learn what your score means.