What to Know About Accessory Dwelling Units
November 2, 2023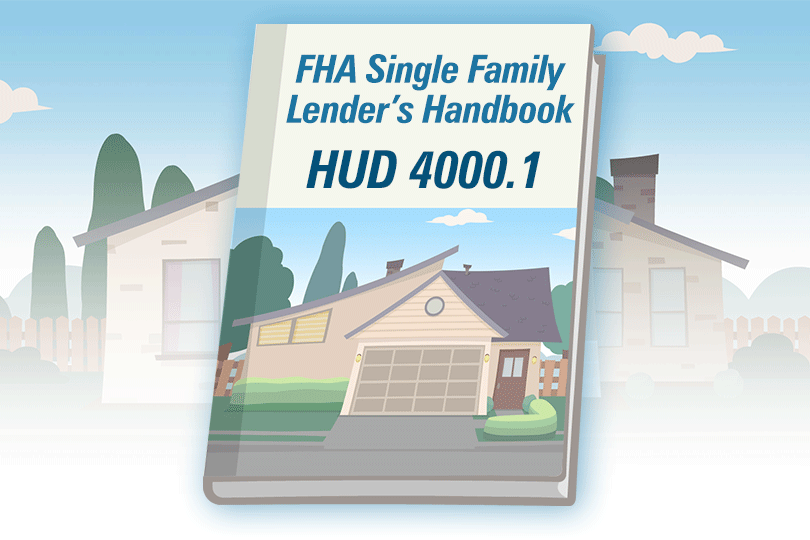 If you want to buy a house with an FHA mortgage in today's market, you may find that some homes have been modified to include an accessory dwelling unit or ADU. But what exactly IS an ADU, and why does it matter?
Accessory Dwelling Units Defined
The
FHA Single Family Lender's Handbook
HUD 4000.1 defines ADUs as follows:
"An Accessory Dwelling Unit (ADU) refers to a single habitable living unit with means of separate ingress and egress that meets the minimum requirements for a living unit."
These are spaces "subordinate in size and can be added to, created within, or detached from a primary one-unit Single Family dwelling, which together constitute a single interest in real estate." The ADU is not a separate piece of real estate but an addition to the existing home.
Some ADUs are referred to as "mother-in-law apartments," but they may also be detached or attached living spaces, workrooms, or studios. However, the presence of an ADU begs a question for first-time home buyers.
If your budget is only for a single-unit residence and you find a home that has a single living unit AND an ADU, is your FHA loan limit and price set for a single-unit home or does the presence of an ADU mean the home has two living units?
What HUD Says About ADUs
The answer, according to HUD 4000.1, is slightly complex. "A Single Family residential one-unit Property with a single ADU remains a one-unit Property."
Simple enough. But what about a residence with two or more living units and an ADU? In these cases, HUD 4000.1 is clear:
"For any Single Family residential Property with two or more units, a separate additional Dwelling Unit must be considered as an additional unit." That would mean higher FHA loan limits for such properties but may imply a higher price.
What to Remember About ADUs
An ADU is part of the property and typically can't be sold separately. Borrowers who anticipate rental income from an ADU should discuss this option with a participating FHA lender since this may be permitted under the right circumstances.
FHA loan rules changed in 2023 to allow consideration of ADU rental income as potentially qualifying income, but lender standards may apply as well as any guidelines imposed by state law.
------------------------------
RELATED VIDEOS:
Get to Know HUD
Using an FHA Loan Calculator
Living in a Single Family Home
Do you know what's on your credit report?
Learn what your score means.