Questions About Credit and Buying a Home
February 5, 2022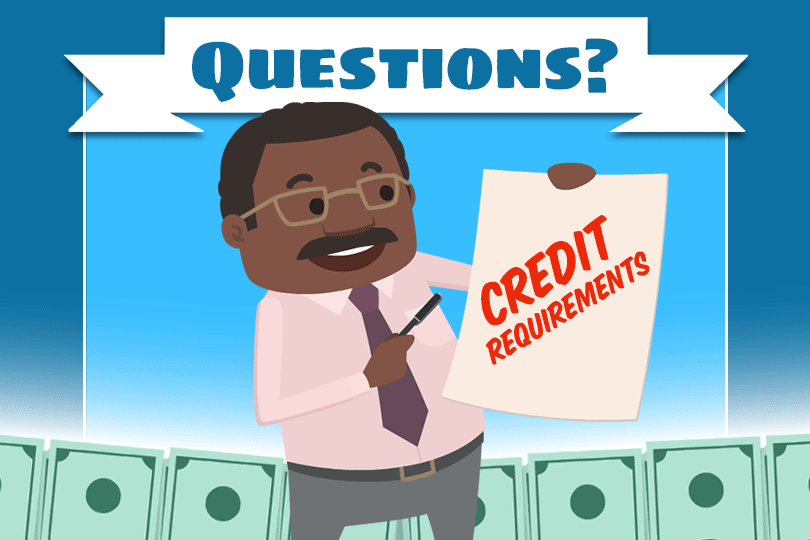 First-time buyers should ask many questions about home loans and the credit requirements. When you are in the planning and saving stages of your home loan you will need to know the following information.
Which FICO Score Is Used to Approve My Mortgage Application?
Some FHA borrowers may have less than three, but many consumers will have three FICO scores the lender must review. Your FICO scores may not match, but you should know the participating FHA lender may choose your middle score to qualify you, though for borrowers who have only two FICO scores the lower score is selected.
If you worry about being able to qualify for a home loan with your FICO scores, start working to raise the score before applying for the loan. Start as early as you can.
Try to establish good credit habits to raise your scores by paying on time, every time. You can also work on lowering your credit card balances (well below 50% is a good goal) and reducing your total monthly debt.
Do I Need Perfect Credit?
FHA loan credit requirements when compared to some conventional options will definitely look more forgiving. FHA loan rules in HUD 4000.1 instruct the lender that applicants with FICO score 580 or higher qualify for the lowest down payment.
Keep in mind that your lender may have FICO score requirements higher than the minimums and this is permitted under FHA loan rules.
Perfect credit is not required but where applicable, consider waiting to apply for your home loan until you have 12 months (more is ideal) on-time payments with no late or missed payments on your monthly bills.
Checking Credit Reports: One Time Only?
The loan officer must indeed check your credit when you apply for the loan, but the lender is also free to pull another copy of your credit report whenever it is deemed necessary. Your bank can look at your credit report at any time before closing day. And the loan officer likely WILL.
Always wait until after closing if you need to apply for a new line of credit--don't do it while you are between "offer accepted" and closing day.
Don't All Lenders Offer the Same FHA Loans and Options?
Shop around for a participating FHA lender and remember that features and options will vary. Not all loans are in demand--some areas may not have many customers for a mobile home or condo loan. Not all offer the same loans, and not all have the same credit requirements. Some lenders may price their mortgages differently or offer you better terms. You won't know where the best deal is until you compare your choices.
------------------------------
Learn About the Path to Homeownership
Take the guesswork out of buying and owning a home. Once you know where you want to go, we'll get you there in 9 steps.
Step 1:
How Much Can You Afford?
Step 2:
Know Your Homebuyer Rights
Step 3:
Basic Mortgage Terminology
Step 4:
Shopping for a Mortgage
Step 5:
Shopping for Your Home
Step 6:
Making an Offer to the Seller
Step 7:
Getting a Home Inspection
Step 8:
Homeowner's Insurance
Step 9:
What to Expect at Closing
Do you know what's on your credit report?
Learn what your score means.