Qualifying for a New FHA Mortgage With a Past Loan Forbearance
October 15, 2021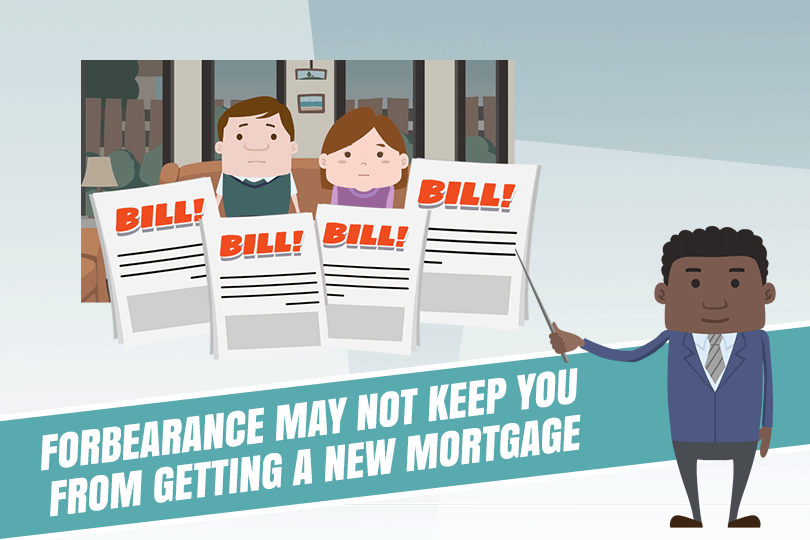 Borrowers who seek a new home loan or an FHA refinance loan may, in the era of COVID-19, have a mortgage loan forbearance in their financial history. Home loan and refinance loan policies have been re-examined to see how borrowers can be helped into new loans or refinance loans even having needed a loan forbearance.
In a similar fashion to the economic problems of 2007 and beyond, it is understood in the lending industry that borrowers who needed such financial assistance frequently were forced to do so through no fault of their own and this concept also seems to inform the newest rounds of communication from the FHA, HUD, and other federal agencies responding to current hard times.
Can an FHA borrower (present, former, or future) still be considered eligible for a new mortgage or refinance loan even with loan forbearance in the past? According to the FHA and HUD, the answer is yes if the borrower meets certain conditions.
According to the FHA official site, in general a borrower who was allowed mortgage payment forbearance "is eligible for a new FHA insured mortgage" when one of the following conditions apply:
The borrower continued to make regularly scheduled payments, and the mortgage Forbearance Plan has been terminated.
In cases of a cash out refinance loan, "the borrower has completed the Forbearance Plan and made at least 12 consecutive monthly payments" following the completion of the loan forbearance agreement.
For purchases and No Cash-Out refinances, the borrower has "completed the Forbearance Plan and made at least three consecutive monthly payments" after the plan was concluded.
In cases of a new credit-qualifying Streamline Refinance, "the borrower has completed the Forbearance Plan and made less than three consecutive monthly payments post forbearance."
For all Streamline Refinance transactions, "the borrower has made at least six payments on the FHA-insured mortgage being refinanced" in cases where the FHA insured Mortgage has been modified after forbearance, the Borrower must have made at least six payments under the Modification.
It is important to remember that these are FHA and HUD guidelines, not lender standards, which may vary and which may have additional considerations. In any case, borrowers should assume that the next loan they require will need enough preparation time starting with a review of your FICO scores, initiation of credit monitoring, and work on reducing your debt-to-income ratio.
It is a very good idea to double down on improving your credit scores and loan repayment history--coming to the home loan process with anything less than 12 consecutive on-time payments on all financial obligations could hurt your chances at home loan or refinance loan approval.
------------------------------
RELATED VIDEOS:
What You Need to Know About the Appraisal Fee
The Appraisal is an Important Requirement
Build Your Dream Home With a One-Time Close Loan
Do you know what's on your credit report?
Learn what your score means.