Credit Monitoring, Data Security Breaches, and Your FHA Loan
December 12, 2017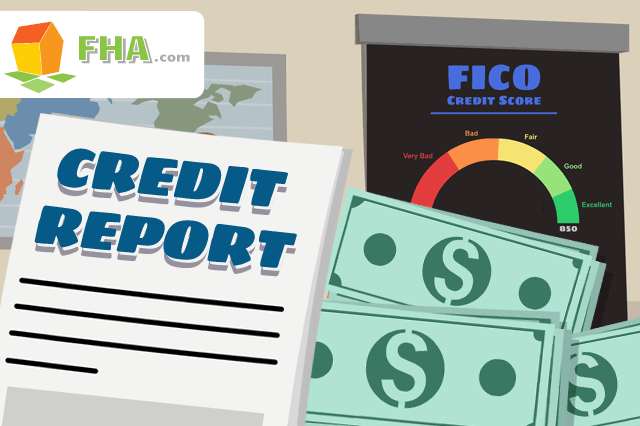 What do Arby's, Google, and the Internal Revenue Service all have in common? They each experienced some form of security compromise in 2017 that could have resulted (and often did) in sensitive consumer data being exposed to hackers, scammers, and thieves.
But these three high-visibility incidents are just the tip of the iceberg; there were more than 40 major data breaches in 2017 including some of the best-known brands and organizations; Arby's, Chipotle, Verifone, Kmart, the University of Oklahoma, and too many others to name.
In some cases credit card data was exposed, in others it was e-mail addresses and other private details. And in at least one case-Equifax-it was a breach of credit reporting information affecting more than 143 million consumers.
The fact that a credit reporting company was involved in a major cybersecurity incident means exactly what you think it does-now it's more important than ever to remain aware of your credit reports, credit activity, and your privacy.
Use Credit Monitoring to Avoid Identity Theft
Many of the incidents reported in 2017 involved large batches of consumer data (including credit card numbers) being sold online to scammers using "the Dark Web" to buy and sell illegally obtained private data. That means that it's entirely possible that your information was included in one of those data batches. How can you tell?
Subscribing to a credit monitoring service can provide you with early detection of unauthorized use of your account numbers. When reviewing your credit activity with a regularly delivered report, you can report any account activity you do not recognize.
While it is true that consumers have the right to request a free copy of their credit report from the three major credit reporting agencies, you are only allowed on free copy of that report from each agency per year. That means relying on those free reports won't give you the up-to-date monitoring you may require to feel truly secure about your credit.
Credit monitoring services offer monitoring and reporting services that, depending on the agency, report as frequently as once per week. Some offer monitoring of your credit activity from a single credit reporting agency, others may feature multiple agency reporting. In addition to these services you may be able to take advantage of real-time monitoring and reporting for new accounts and/or significant changes to your existing accounts.
Some credit reporting agencies (like Equifax) offer their own versions of these services for a fee; but since Equifax itself was the victim of a major security breach, some consumers are hesitant to trust the agency and turn instead to third parties. Equifax briefly experimented with altered terms of service requiring customers to waive their rights to class action lawsuits against the company. That experiment didn't last long, but it gave pause to many shopping around for their credit monitoring needs.
Questions to Ask When Shopping for a Credit Monitoring Service
There are some important things to ask about when you're looking for credit monitoring help:
What reports can I view in real time?
How often are my reports updated?
What are the procedures if there is suspicious activity noted on my accounts?
Is my credit monitoring service a monthly subscription for all services, or am I billed ala carte?
Which response options for unauthorized credit activity are free and are there any that require additional fees?
Does the company offer any form of identity fraud insurance?
------------------------------
RELATED VIDEOS:
Home Equity Can Secure Your Second Mortgage
Consider the Advantages of Discount Points
FHA Limits are Calculated and Updated Annually
Do you know what's on your credit report?
Learn what your score means.