Money Differences Between FHA and Conventional Loans
September 5, 2023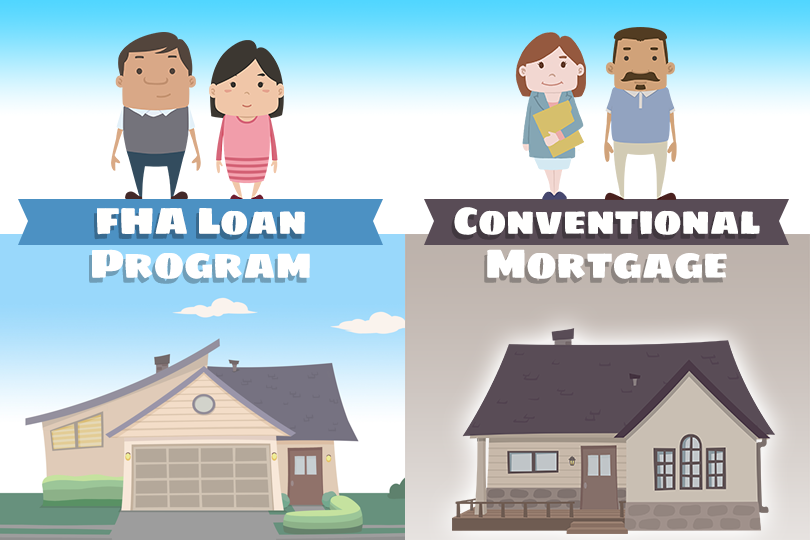 There are many options when
choosing a home loan
, and while some government-backed mortgages might seem to have similar features, the differences can be quite revealing.
How much do you know about the features of an FHA loan compared to its conventional equivalents? In the context of this article, we're talking about "money differences" that could make you choose one loan over the other depending on your financial needs and goals.
Basic Money Differences Between FHA Mortgages and Other Home Loans
The biggest "money difference" between FHA and other home loans is likely the
down payment
. FHA mortgages require a minimum of 3.5% down. Compare that to 5% to 20% down on a conventional home loan (depending on whether or not you want to avoid paying mortgage insurance) or a zero-down FHA or USDA mortgage.
The only catch with those no-money-down government-backed mortgages (VA and USDA) is that they are offered to military members (VA loans) or those with a demonstrated financial need (USDA mortgages).
Differences Between FHA Loans and Conventional Mortgages
Some of the money differences between FHA loans and conventional mortgages aren't obvious until after the loan has closed and you are thinking about refinancing.
Did you know FHA mortgages don't allow the lender to charge you a penalty for an early loan payoff? This is often an issue for those who want to refinance before the loan term is complete.
FHA Seller Concessions vs. Conventional Seller Concessions
Differences between FHA loans and conventional mortgages also include the
seller concessions
you can negotiate. FHA mortgages allow the seller to contribute up to 6% of the price of the home.
Conventional loans have different percentages, which may vary depending on the amount of the loan and the amount of your down payment. For example, if you pay less than 10% down, the seller may contribute up to 3%.
You may only get the equivalent of the FHA 6% seller concession if you pay between 10% and 25% down, depending on the lender and other variables.
In the case of conventional loans, you may only be allowed a 2% seller concession when buying an investment property. FHA mortgages do not allow the purchase of investment properties, so the seller concession issue is moot.
------------------------------
RELATED VIDEOS:
You're Almost There When You Get Your Loan Approval
Learn About the Mortgage Insurance Premium (MIP)
Pre-approval Starts the Mortgage Process
Do you know what's on your credit report?
Learn what your score means.