How Much Does a First-Time Home Buyer Have to Put Down?
September 15, 2023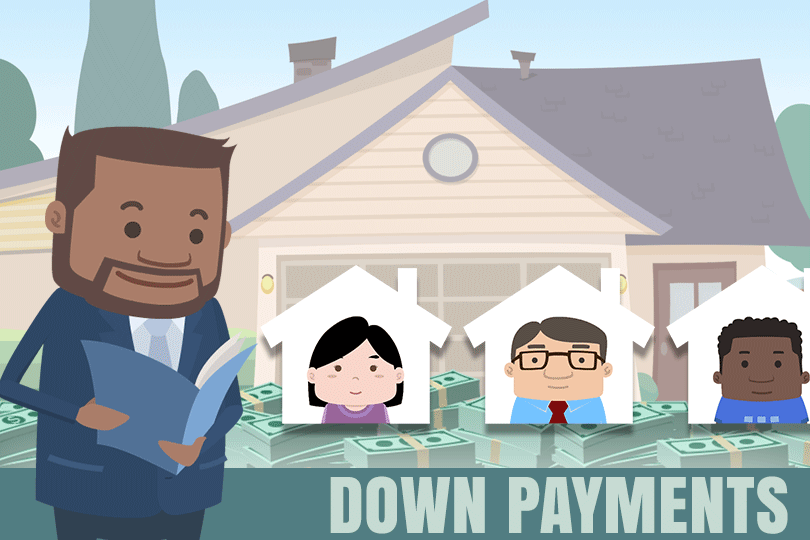 It's a common question. How much money should a
first-time home buyer
save for a
down payment
?
The answer to that question depends on the type of home loan you want, whether you want to avoid mortgage insurance, and whether your FICO scores are high enough to qualify for the lowest down payment.
Conventional Mortgages
The down payment you are expected to make on a
conventional mortgage
can range between 3% and 5% if you are willing to pay for
mortgage insurance
.
If you want to avoid mortgage insurance, 20% down is typical. The down payment may increase if you are purchasing a multi-unit home or a second home.
VA Mortgages
The
VA loan program
offers a zero-down mortgage option, but it is only available to service members, surviving spouses, and other qualified applicants. You cannot purchase a second home or other non-primary residences with a VA mortgage.
Some VA loans require money up front to offset the difference between the appraised value of the home and the asking price, but the borrower can walk away from the loan rather than pay the difference if they so choose.
USDA Home Loans
USDA loan rules permit zero-down loans for first-time home buyers and other qualified applicants, but these are typically need-based mortgages and income restrictions apply. You can only purchase a primary residence with a USDA home loan. No summer homes, second homes, or investment properties are allowed.
FHA Mortgages
The
minimum required down payment
for FHA loans is 3.5% for all purchase loans. An FHA 203(h) rehabilitation loan is an exception. These loans, intended for those in federal disaster areas, feature 100% financing and no down payment requirement.
FHA loans may require a 10% down payment in cases where the applicant's FICO scores don't qualify them for the 3.5% down payment. Borrowers with FICO scores 580 or higher qualify (according to FHA loan rules, not lender requirements) for the lowest down payment.
FHA loans cannot be used for non-primary residences. You must occupy the property purchased with an FHA mortgage as your home address. Investment properties, second homes, vacation homes, and similar properties do not qualify for an FHA mortgage.
------------------------------
RELATED VIDEOS:
Learn How to Meet FHA Requirements
Understanding APR
Your Proof of Ownership Is the Property Title
Do you know what's on your credit report?
Learn what your score means.