Do I Need a Land Appraisal for an FHA Mortgage?
September 10, 2023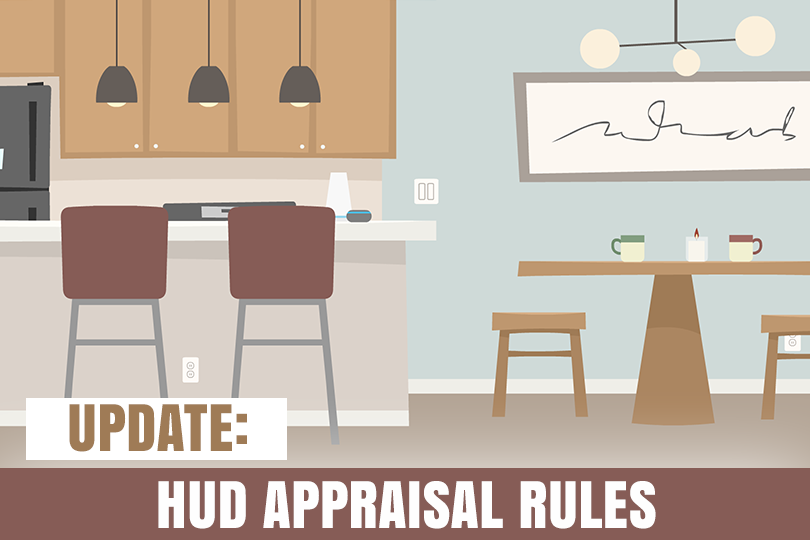 If you're new to buying real estate, there can be a healthy learning curve. Fortunately, some issues are easy to address for the newcomer, but others can be more complicated. One example of a seemingly more complex topic? Appraisals.
Not just any appraisal, either. We're not discussing the process where the lender asks an FHA fee appraiser to review the property to ensure it meets minimum standards.
The home appraisal process is an important aspect of the real estate journey, but in this case, we mean a different type of appraisal altogether.
Land Appraisals: Why and How They Matter
A land appraisal is similar to a
home appraisal
in that the goals are similar: establish the fair market value for the land you want to buy. The land may be appraised for its accessibility, how it is zoned, and how similar or comparable it is to other plots of land for sale in the same market.
A similar process, a land survey, is also useful in determining the boundaries of the land, whether or not it is "landlocked" or completely surrounded by other privately owned land. If there are boundary issues, a land survey can help resolve them.
Do I Need a Land Appraisal to Buy a Home With an FHA Mortgage?
If you are purchasing existing construction housing with an FHA mortgage, there is no need to get a land survey or a land appraisal.
The land and the house typically sell together for the asking price, and you won't typically be asked to purchase the land separately from the house.
If you are building a home from the ground up and need to purchase land to do that, it's a different story. Borrowers applying for an
FHA One-Time Close
mortgage who need to buy land in conjunction with the construction loan may well need both a land survey and a land appraisal.
Why? There are many unanswered questions about a plot of undeveloped land. Does the land have access to local utilities? Or does it lack such access?
That's an important consideration when building a home. A house without access to the local water utility may require a septic tank or septic field to be installed as part of the construction project.
Zoning and Other Location Issues
Does the zoning on the plot of land interfere with your plans to build a residence? You'll want to know whether the land has been zoned commercial, residential, or mixed-use.
You need to know whether there's an exception to the zoning that might be possible or whether the zoning simply won't allow you to build a residence. Is the land you want to buy in a planned community? You'll also need to know whether a homeowner's association might have jurisdiction over the land you seek.
------------------------------
RELATED VIDEOS:
Consider the Benefits and Risks of a Joint Loan
Borrowers Should Know About the Origination Fee
Everyone Needs to Pay Their Property Tax
Do you know what's on your credit report?
Learn what your score means.